STUDENT SPIRITUAL DEVELOPMENT
Lou wakes up every day motivated to inspire people to live their life to the fullest by finding and fulfilling God's created purpose for their life. For over seventeen years, he has been reaching people with the Gospel and equipping believers to share their faith in everyday situations. Whether he is speaking to a group of young adults, or to a congregation on Sunday morning, the message is always relevant.
There's no greater joy for Lou than seeing people changed through God's love. As a licensed and ordained minister, he masterfully takes issues that are facing this generation, and applies Biblical truth to them. With a fresh approach, he applies the truth of God's Word to life's concerns.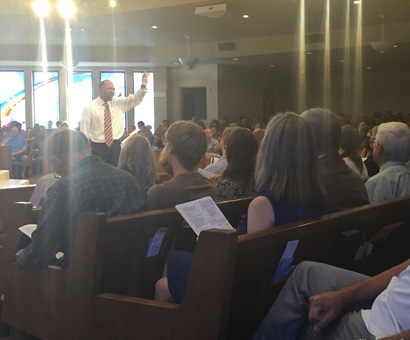 Lou's story reverberates with inspiration and connects him with the heart of his listeners.  He is helping countless people find freedom in Christ.  While his passion for the gospel appeals to audiences of all ages, his heart is to inspire young people to live their lives to the fullest. Simply put, Lou is a man with a message on a mission.
"There is greatness within every teenager and my passion is to help them find and fulfill it." – Lou Jones
You were truly a blessing to Abundant Life Fellowship Church. My Pastor was very impressed with you. You treated this small meeting as if it was a big conference and that really made me feel good, and to know that you are excited about God, that is so awesome to me. We as single Christians need to surround ourselves with like-minded people.
As a parent leader, I felt double blessed. I got to see with my own eyes God working in my sons' lives. It was a real honor to be asked to come to camp this year. Thank you Pastor Jones. This was priceless! I can honestly say these four days blessed me beyond words.
Dear Pastor Jones, What can I say but thank you for all that you have done in my walk with God. I now know how much time, money, prayer and effort you put into us so that we may know Christ. When I look at who I am versus who I was, I have God to thank, but I also thank God that he used you to teach me by example how to live according to the Bible.